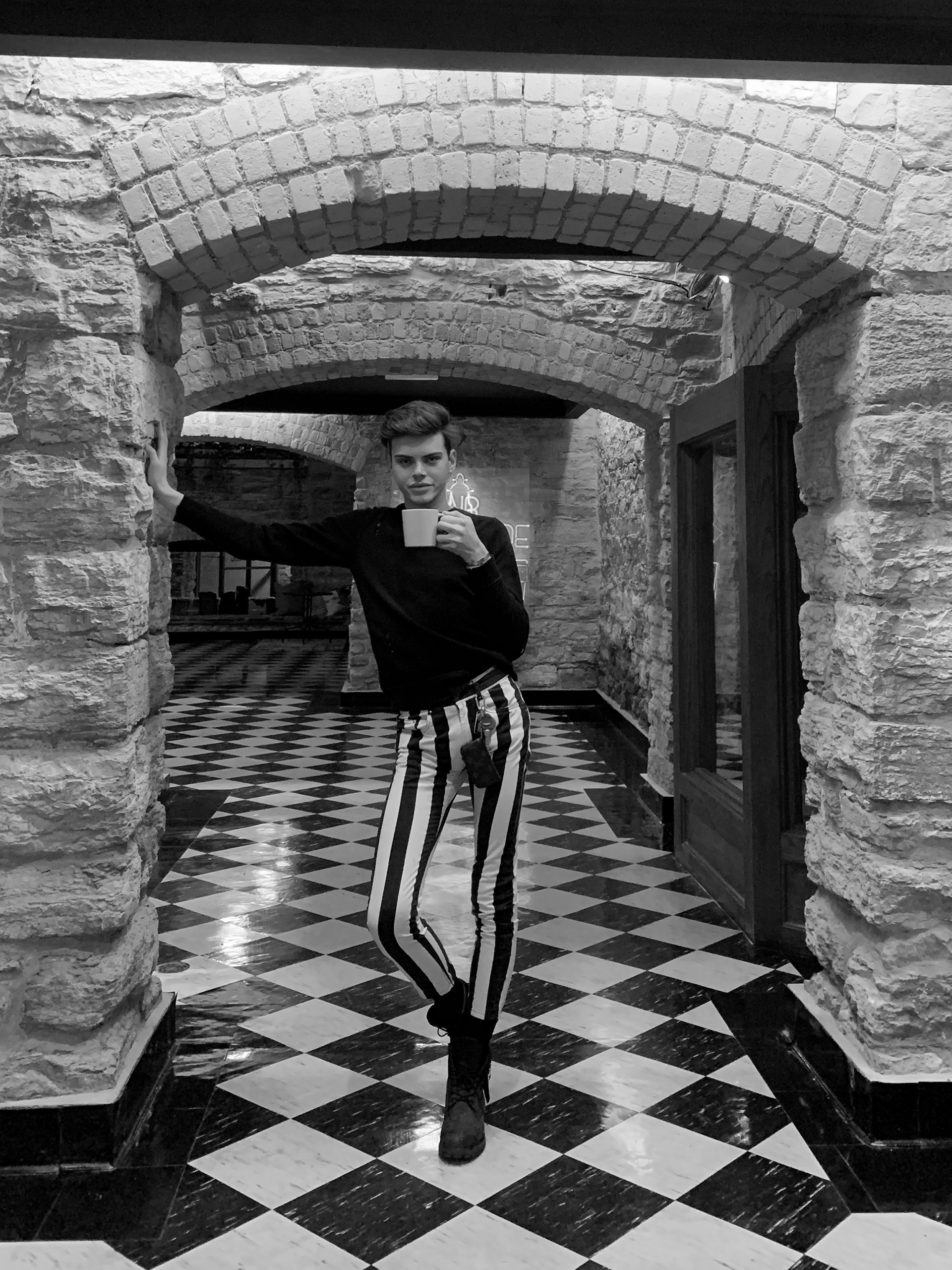 My first experience in the creative industry began in high school after getting a job at a local photography studio as an assistant. Very young, I was able to gain an enormous amount of experience and learned the backside of running and owning a small, creative business. 

I continued my education pursuing a bachelor's of fine arts in graphic design, at the University of Minnesota within their College of Design. At the University I gravitated towards illustration, photography, and packaging design. I designed the invitations to the University Presidents' summer annual garden party which then became the party theme influencing the drinks served that evening, cocktail napkins, signage, and other party assets. Also during my time at the university, I designed Medtronic's Star of Excellence awards, which is the highest and most prestigious award the company grants yearly.

While attending University, I grew and nurtured my passion for cooking. I have been vegan since 2016, which has influenced my cooking tremendously. While also being a gateway to experiment with other dietary restrictions. My senior thesis and project became my cookbook, Substitutions, which was a collection of my grandmother's and I's recipes. In the back, I included resource sections that went further in-depth about different substitutions and how to adapt recipes for different dietary restrictions. My cookbook has been an ongoing passion project I would love to eventually publish.

Once graduating, I began doing freelance to expand my network and my experience. A few months later, I was offered a full-time, graphic design position at Dana International. Dana International is the parent company of Stone Arch Glass Studio, Minnesota Legit, The Hideaway, and Wally's Falafel and Hummus. Since working there I have done packaging design, menu redesign, product photoshoots, created advertising, social media posts, modeling for new products, basic marketing materials for stores (signage, apparel, cards, flyers, stickers), and more.
I am available for freelance work based upon request. 
please email inquire@michael-sheldon.com
Do You F*****g Mind (Alexis Fernandez)
Unlocking Us with Brené Brown (Brené Brown & Guests)
How to Do the Work (Nicole LePera)
Talking to Strangers (Malcolm Gladwell)
Compassionate Action for Animals (Committee Planning & Graphic Design) 
Attending Minneapolis' biweekly Plant-Based Pop Up
Greater Twin Cities area Art Events (Art Crawls, Art Fairs, Open Studios, Pop-Ups & Markets)
Part of the Northeast Minneapolis Artists Association (NEMAA) 
Lasagna, Fettuccine Alfredo, & Soups