Substitutions is a cookbook comprised of older family recipes as well as modern twists that emphasize on more recent dietary trends. Food is a basic need every human shares, but it is also cultural and is imbedded with personal, family, and community values or ideas. Popular trends, dietary restrictions and food allergies impact what is, or can be, consumed by individual. Included in the book are recipes and resources that accommodate vegan, gluten free, oil free, refined sugar free, tree nut free and soy. 

​​​​​​​

Along with the cookbook, three magnets were made as resources to supplement information in the book. There is one for simple measurement conversions, while the other two are more specific. In the back of the book in the resource section there are more in depth explanations to both butter and egg substitutions that further discuss how the impact it might have on the recipe and the conversions. These were made to be an easier and simpler way to access the conversions without having to flip through the book.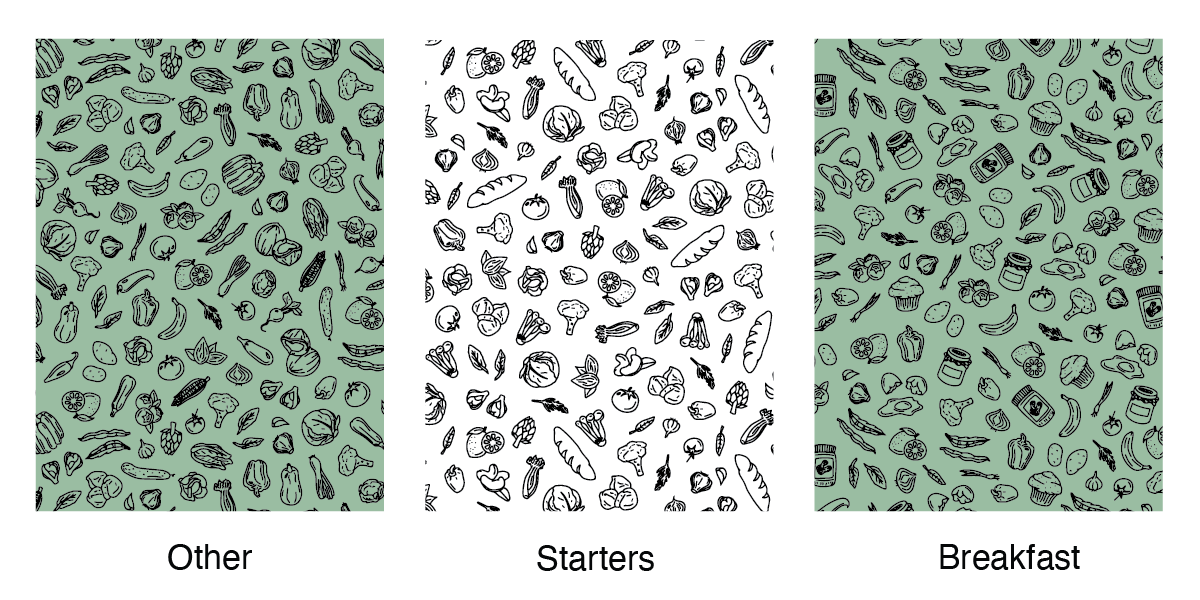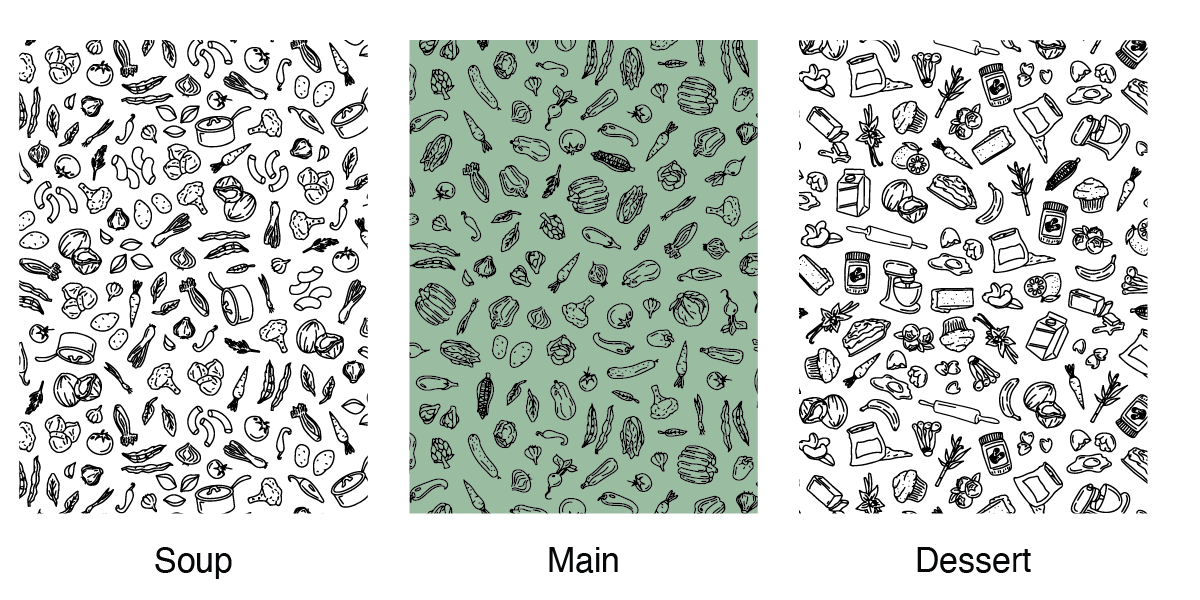 the book is split into sections with each section having its own unique pattern. each pattern includes food or utensils used in that specific section. 

​​​​​​​