Dine 4 Dinner's is a non-profit combating hunger in partnership with organizations that provides meals for those in need. Carline Bengtsson, author of "Carline's Fork & Cork Simply Delish!", with the help of her team launched a website for the company in the beginning of 2020, where you can see the logo and favicon being showcased. the logo has been produced on stickers and other assets for Caline's newest endeavors (while meeting new, unexpected standards due to COVID).
the main logo used for print materials.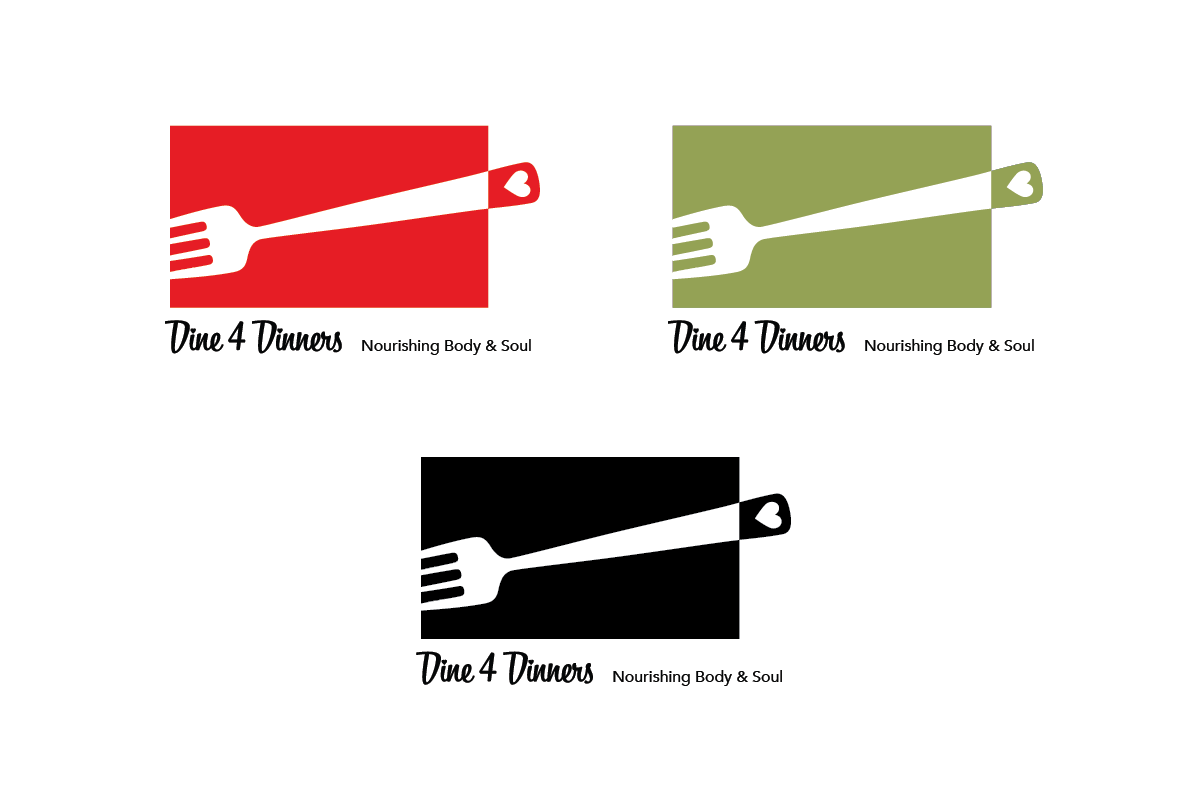 the secondary logo used daily for digital and website. 

the website utilizing the secondary logo and favicon.