The Irish Fair of Minnesota is a charitable nonprofit organization that strives to promote and cherish traditional Irish culture. The fair is located on Harriet Island in St. Paul, Minnesota. In late 2019 I began my internship there where I made t-shirt, programs, maps, digital and physical advertising, badges and any other design requests.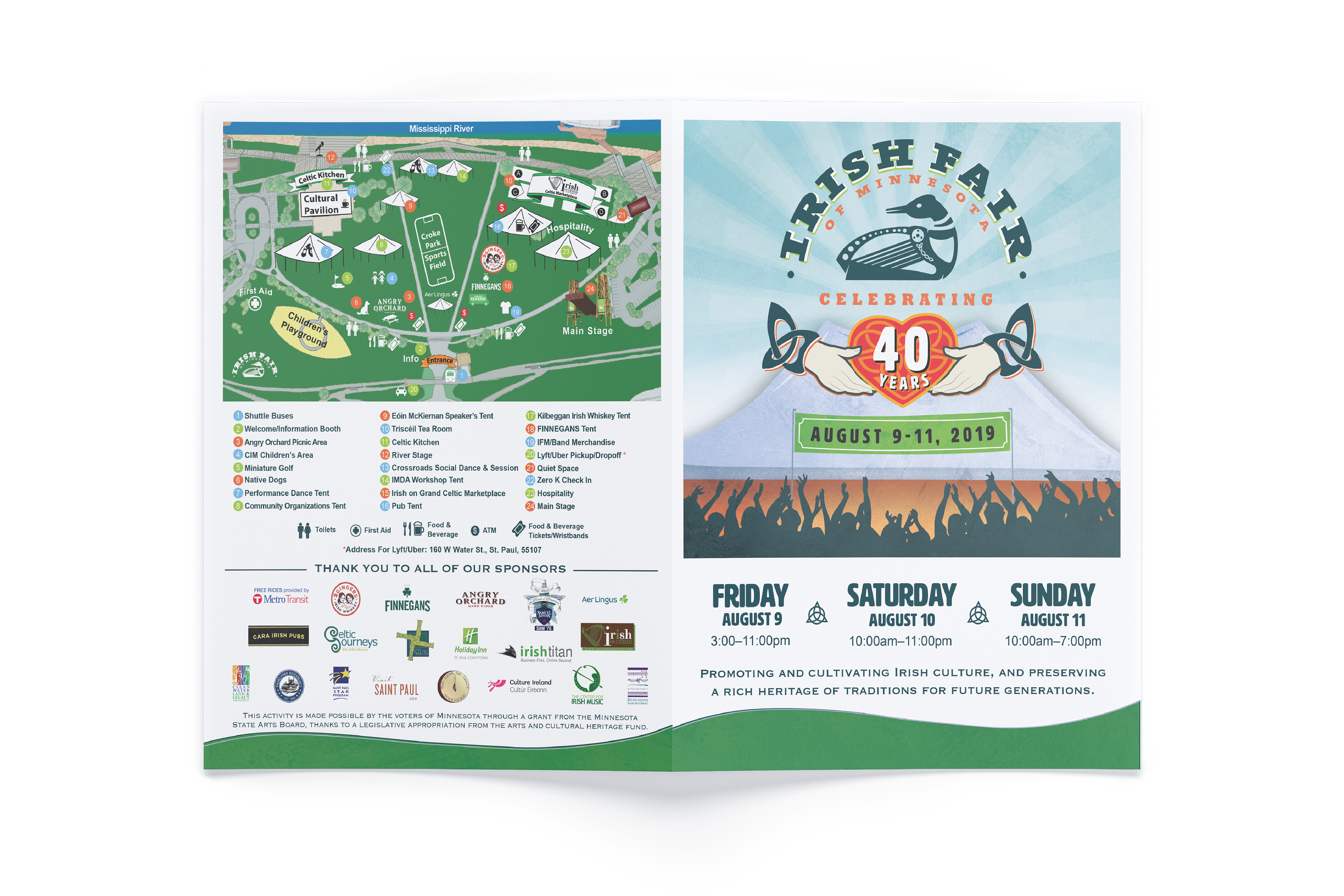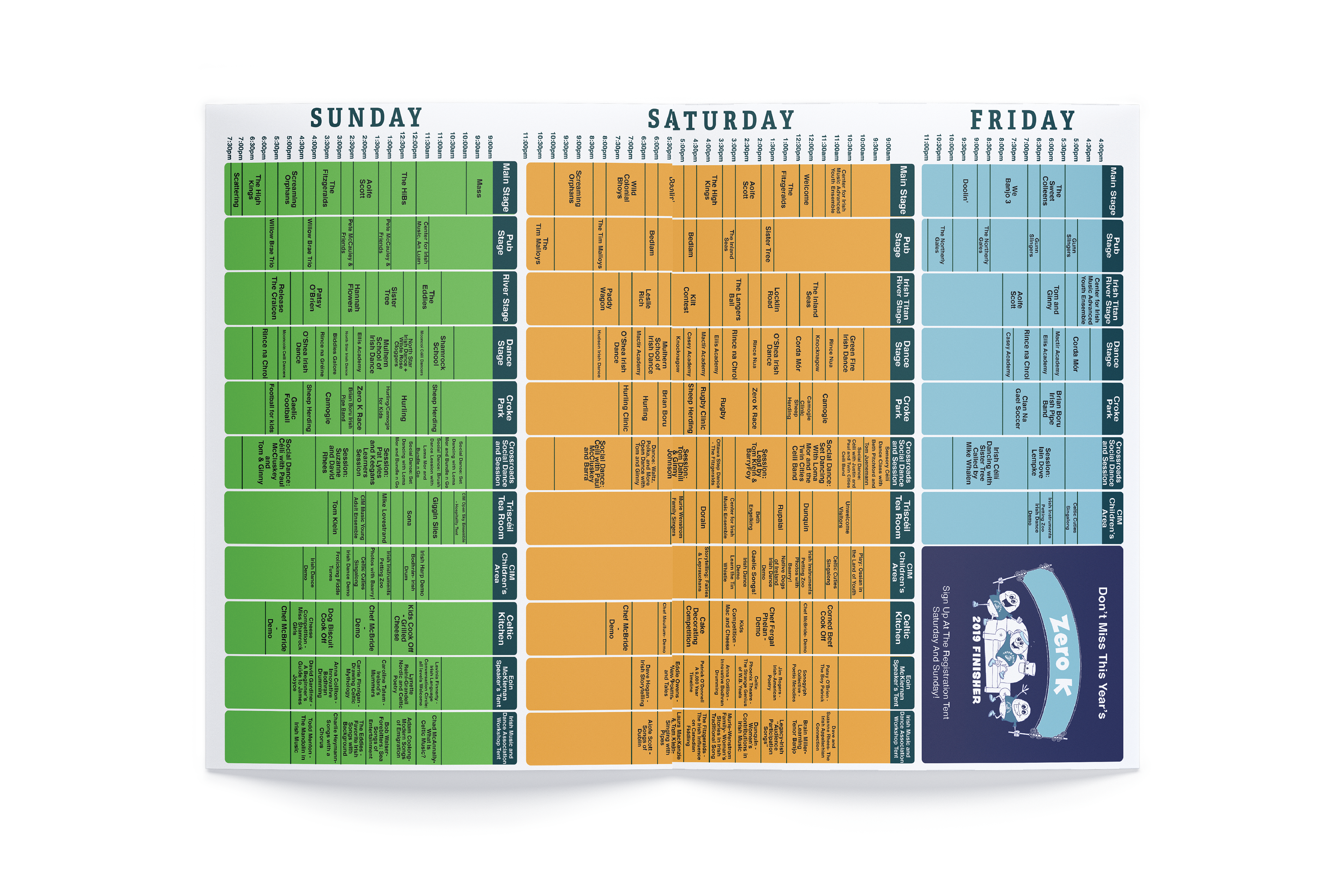 the inside of the program.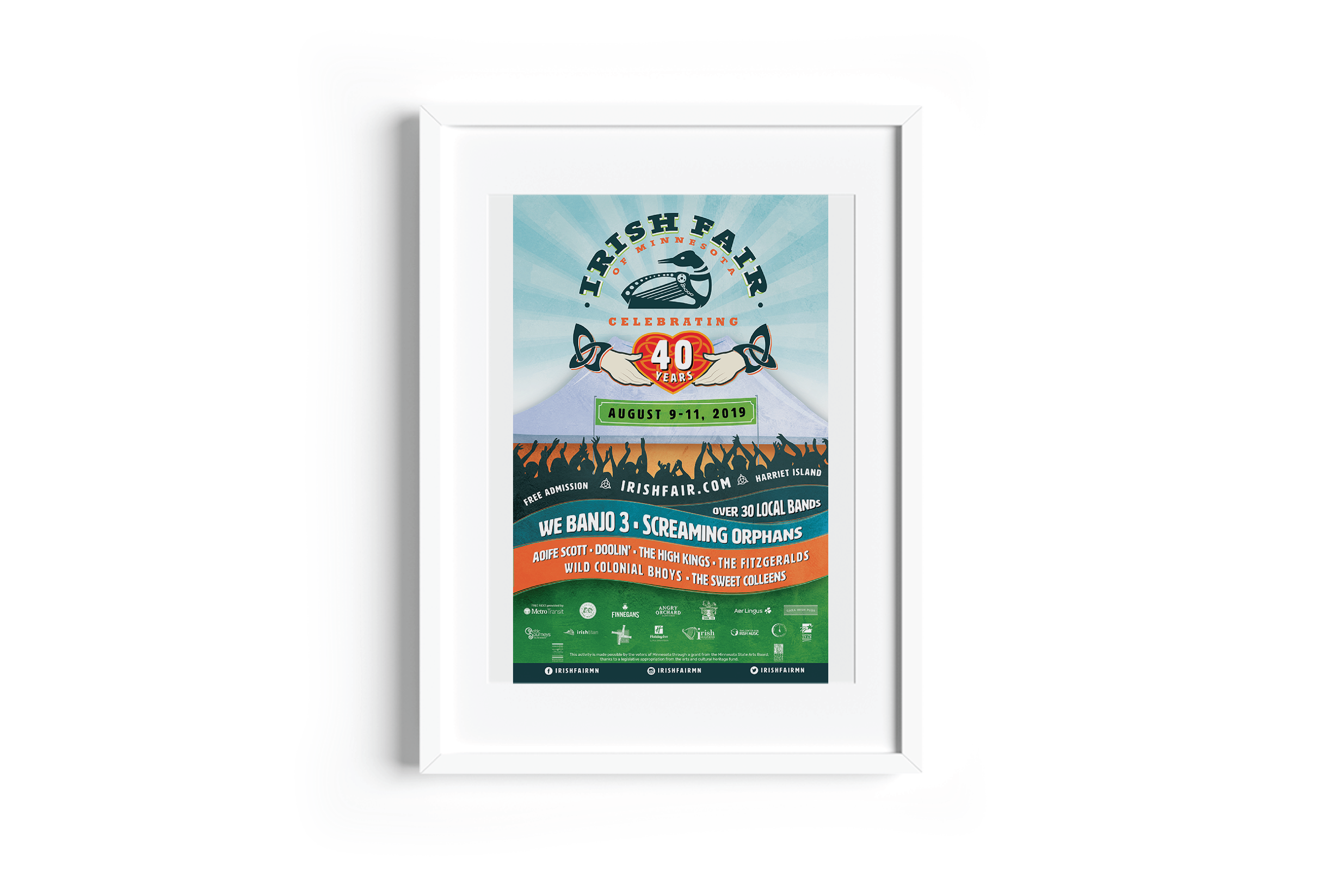 the 2019 official poster.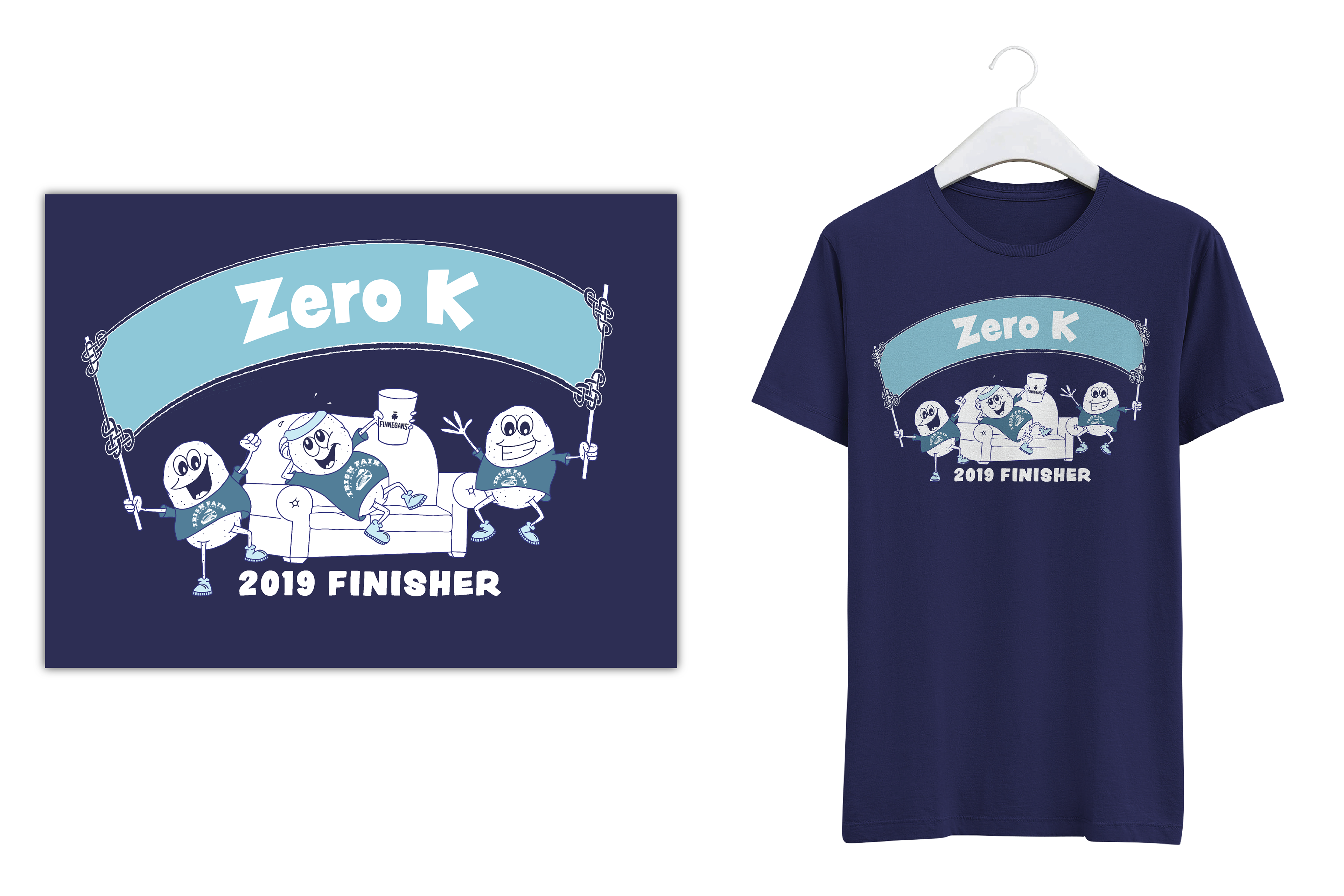 each year they have "zero k" run & in 2019 the theme was couch potato.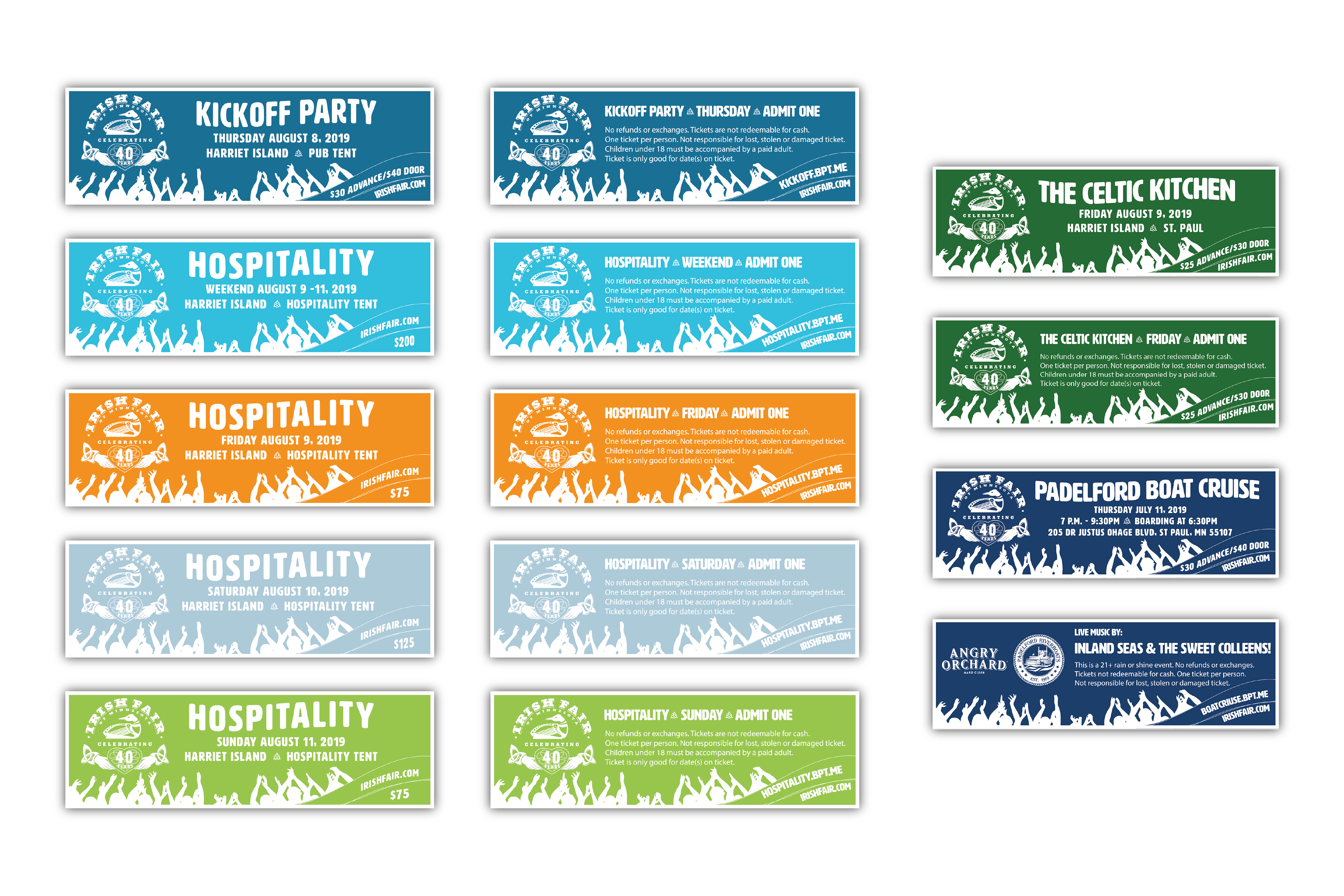 the diversity of the tickets & events host by the Irish Fair.
different facebook banner, social media post, and other advertising for the 2019 fair.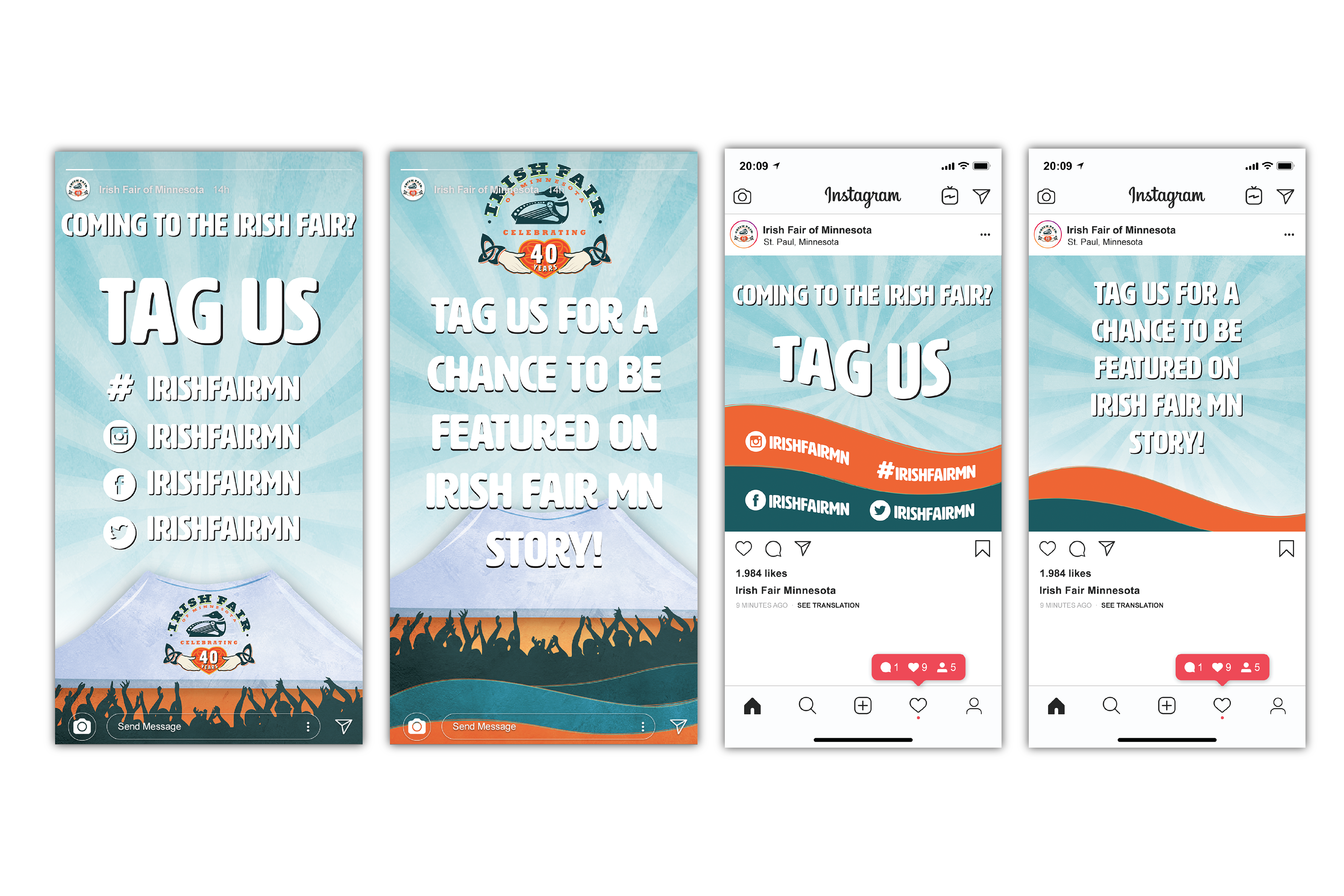 different Instagram posts and stories used to promote the fair.